Tedrow Kitchen Remodel 9/2017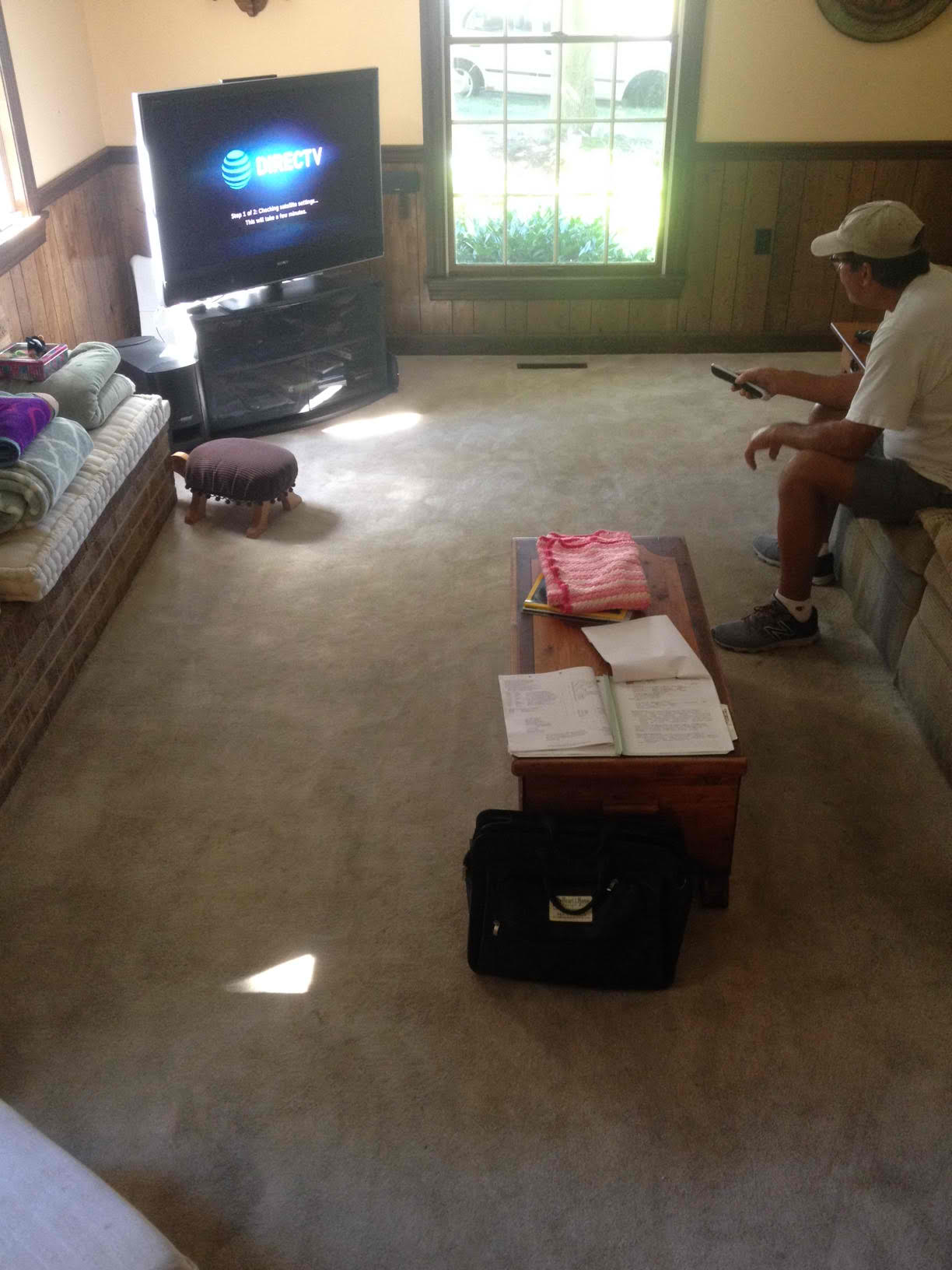 Before…Family Room carpet is covering up some serious structural issues.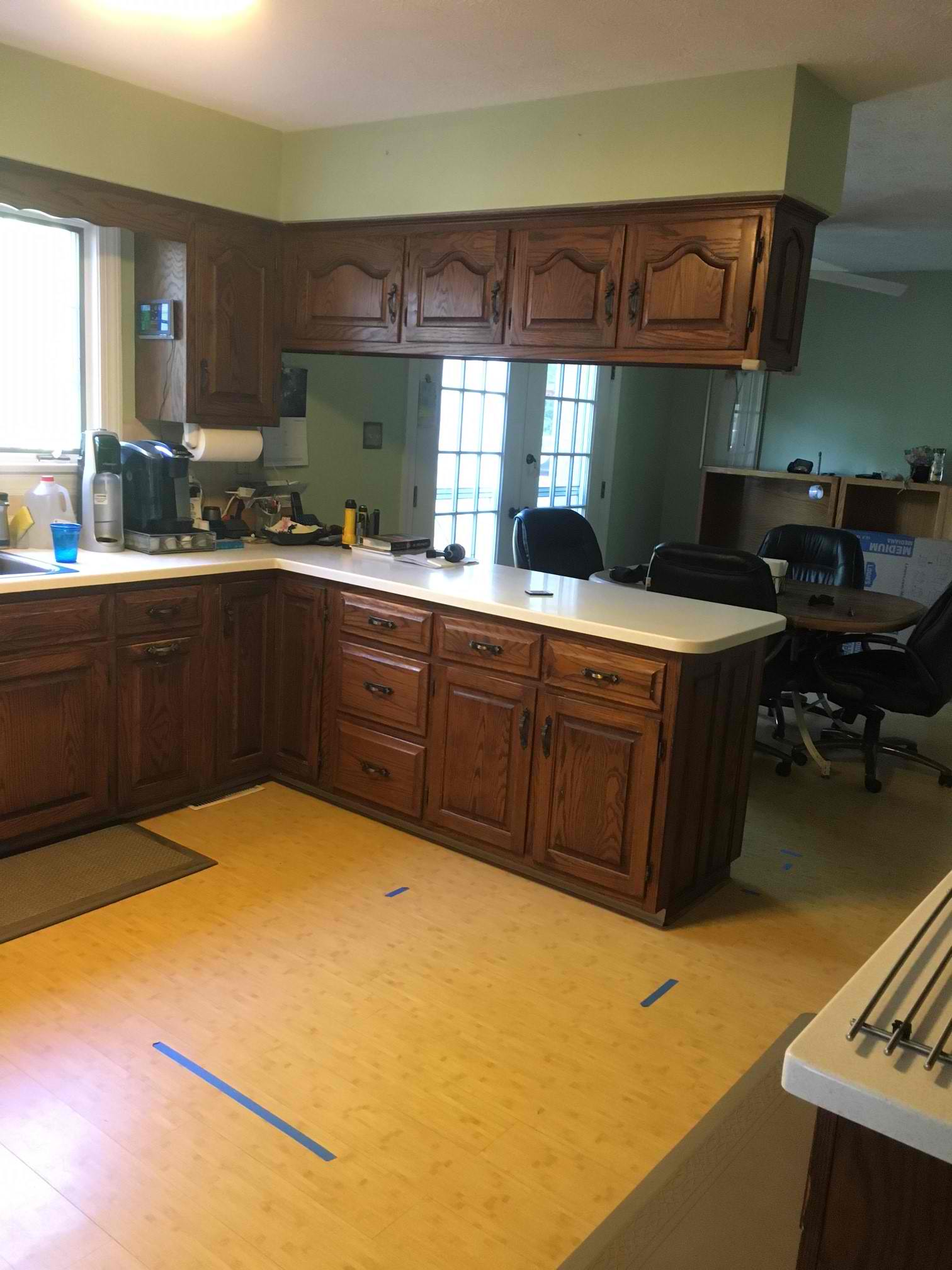 Before…tired, dated and ugly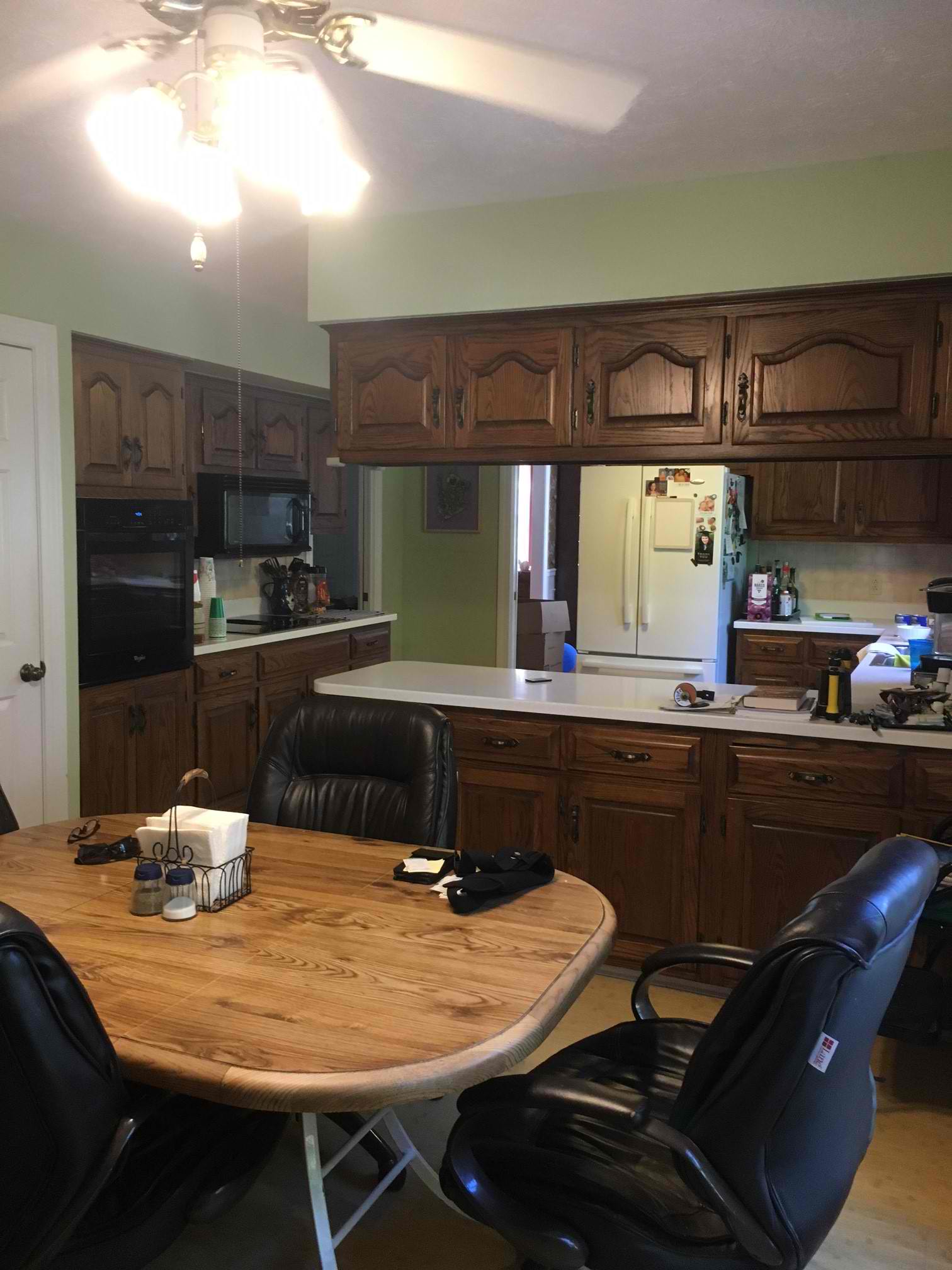 Before…the peninsula is the elephant in the room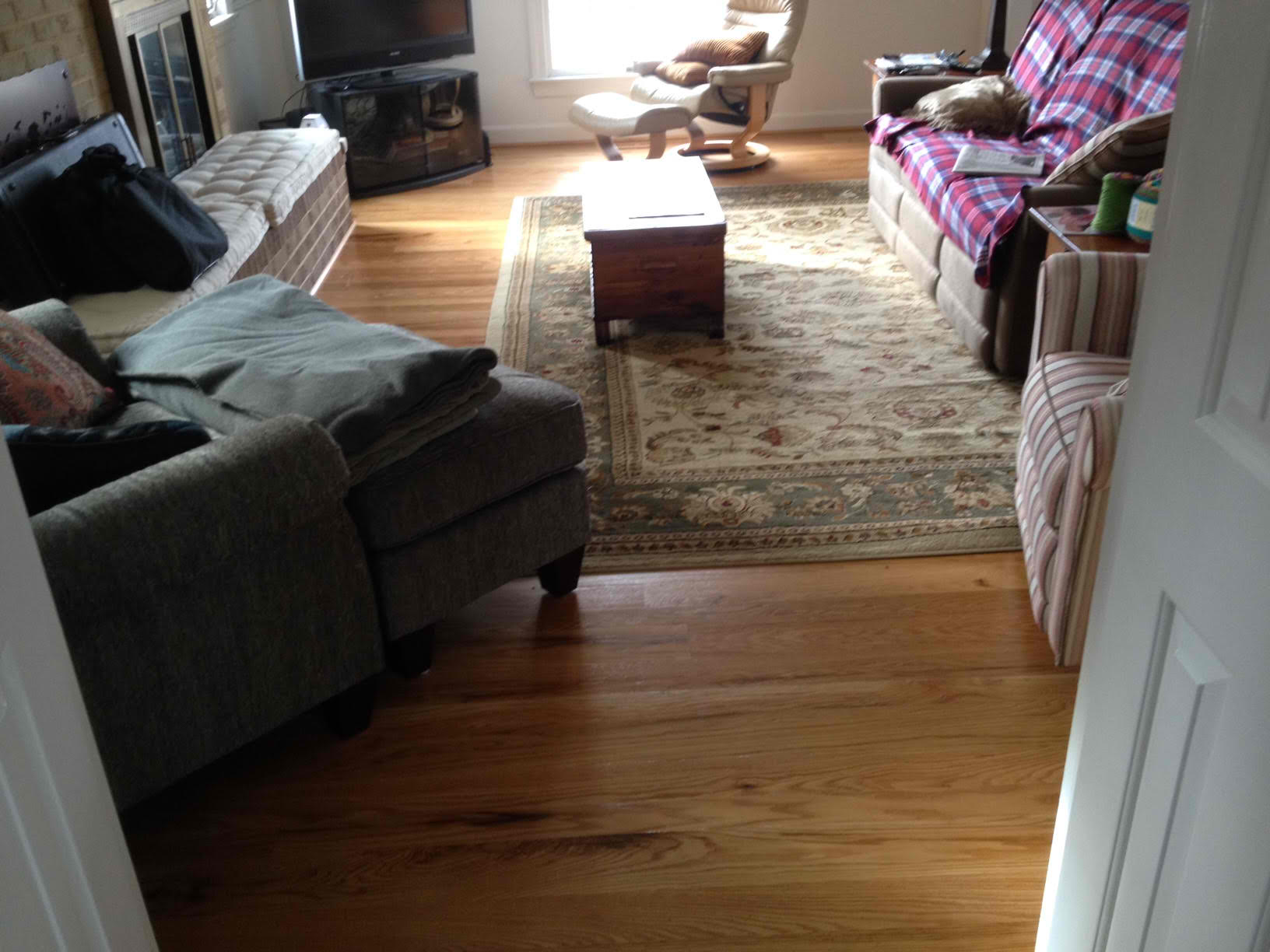 After…Structure is fixed, beautiful new random-width oak flooring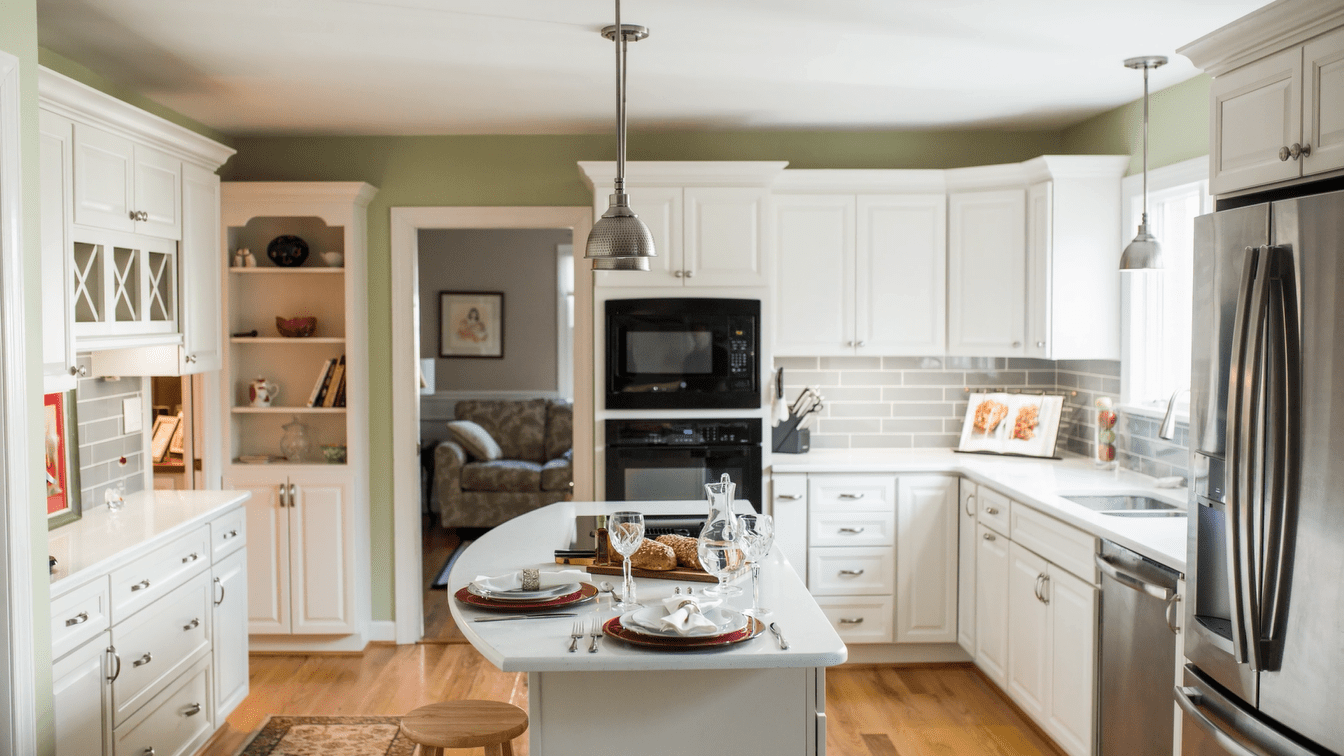 After…New kitchen, big, bright & inviting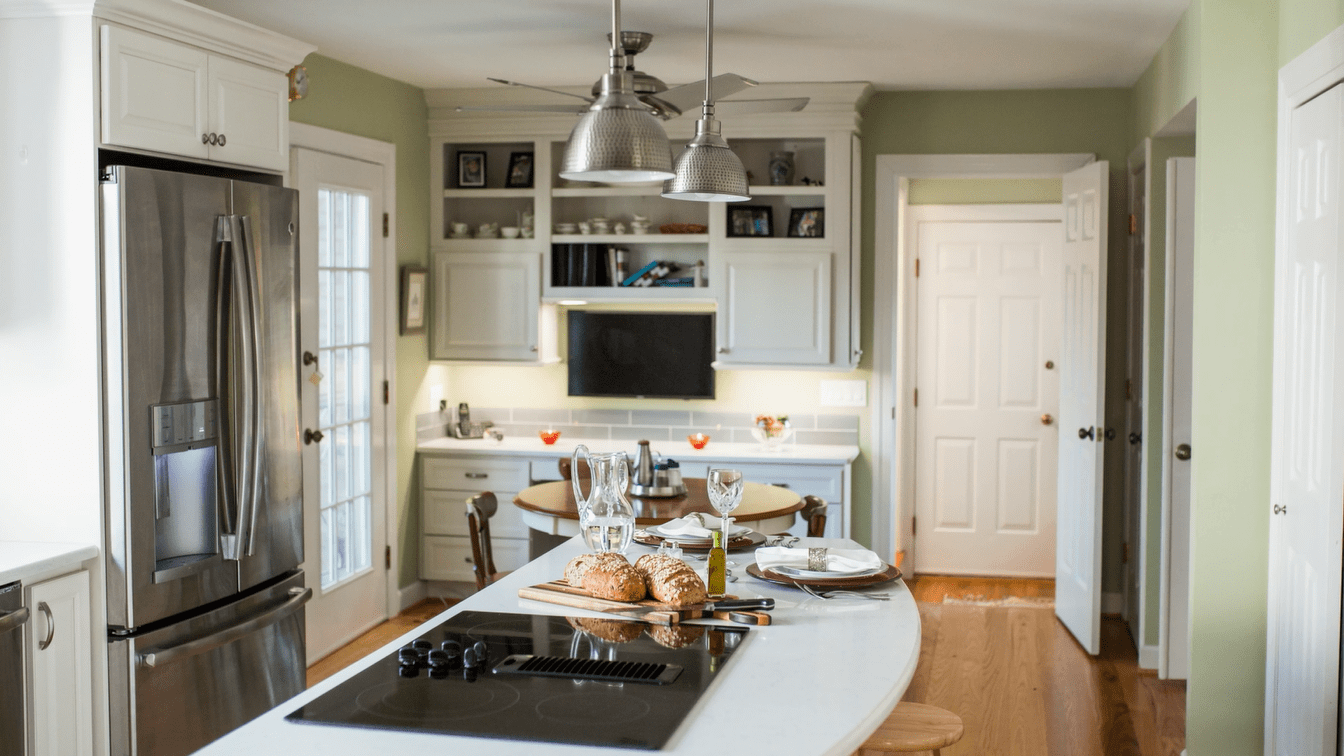 After…new island with desk beyond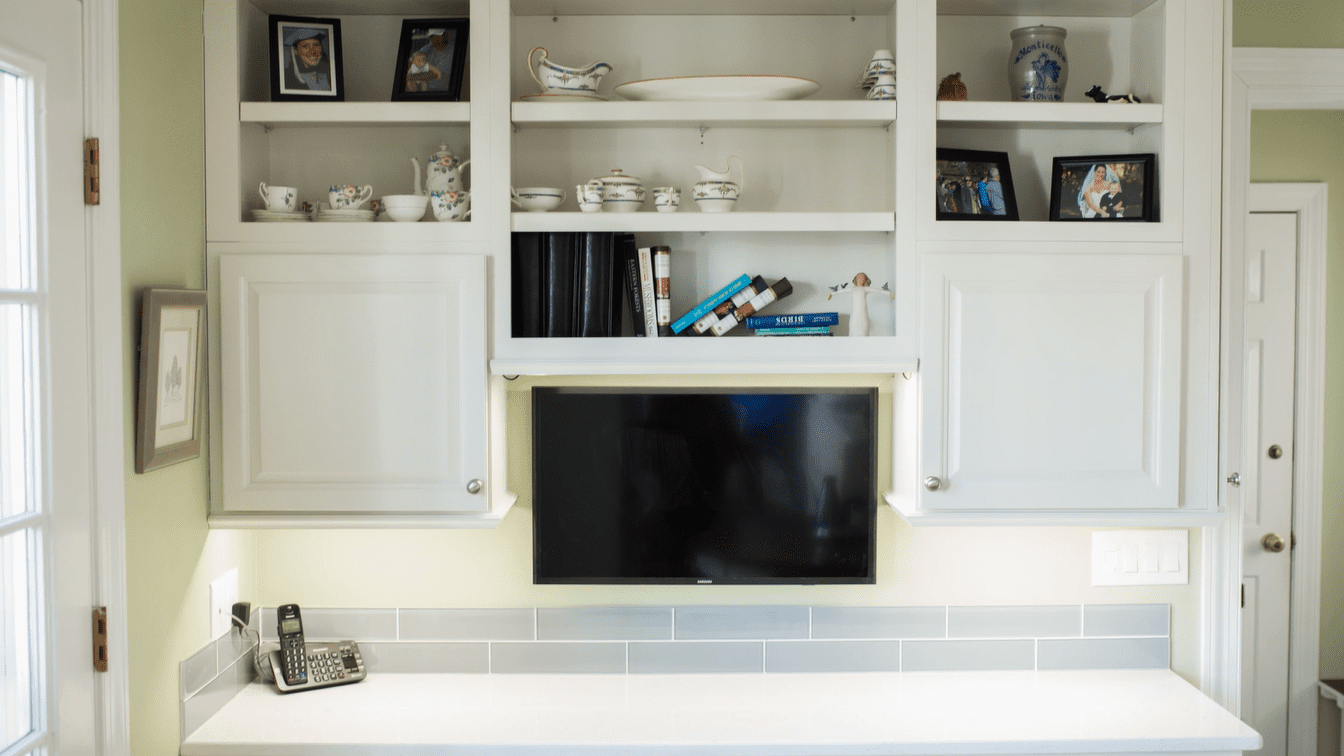 After…Close-up of desk, doubles as entertainment center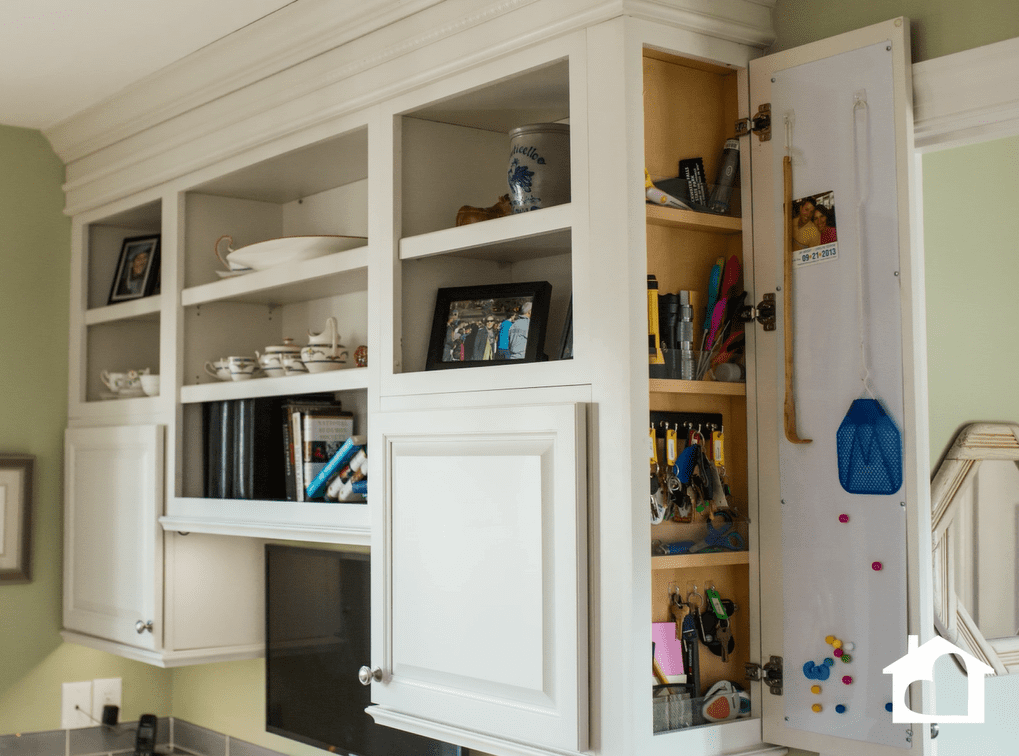 After…key cabinet at the end of the desk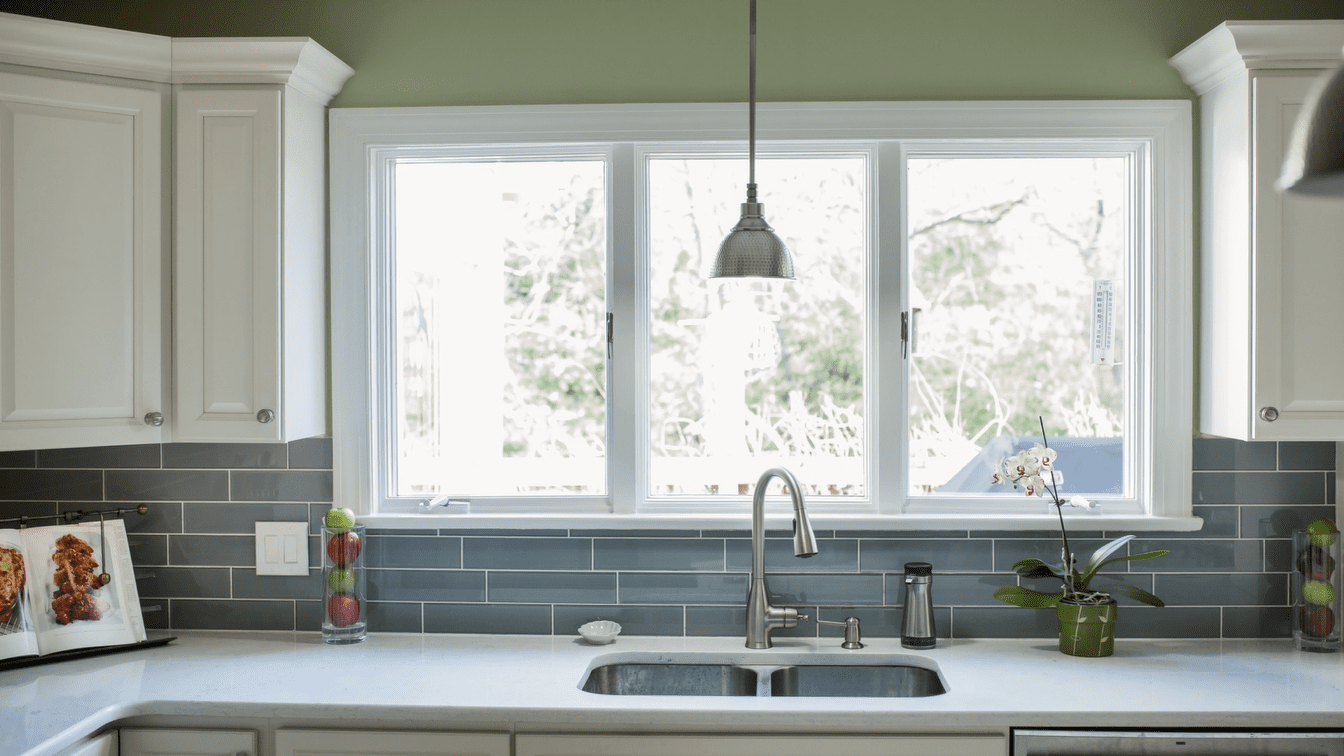 After…Kitchen sink/window, the money shot.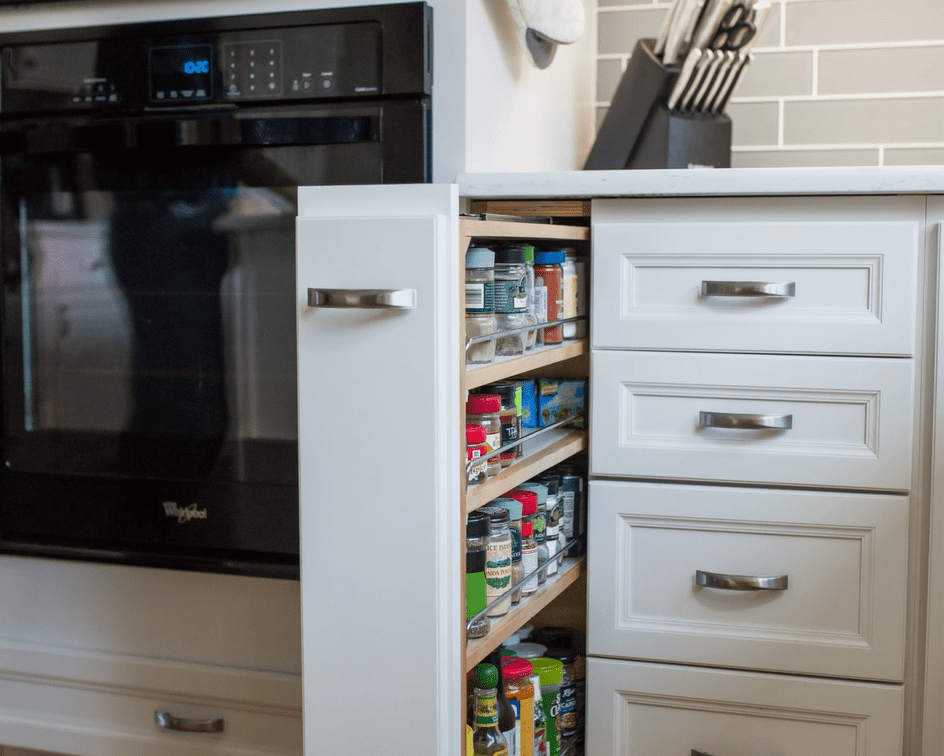 After…Pull out spice rack, super interior organization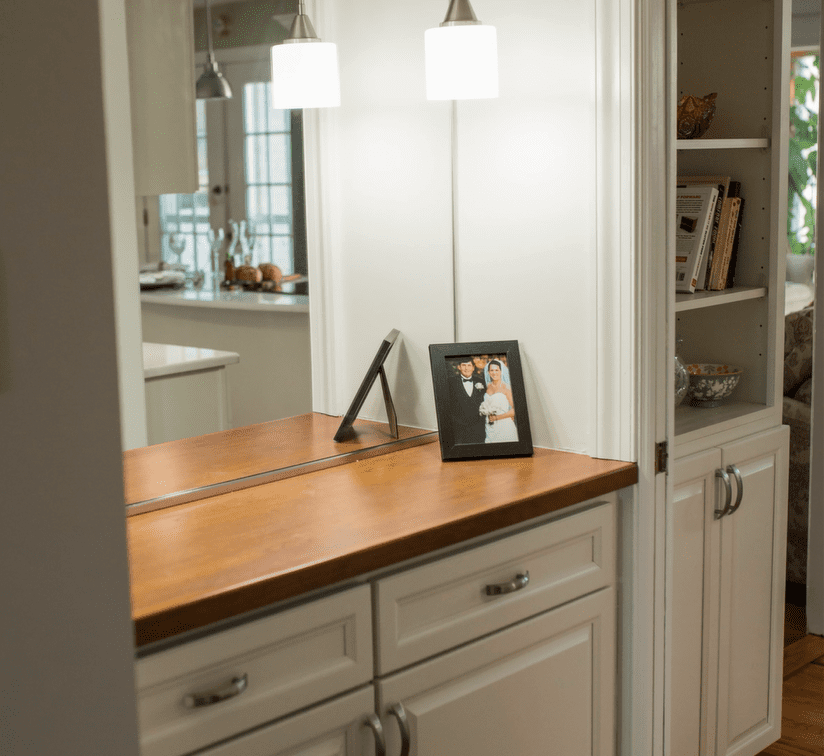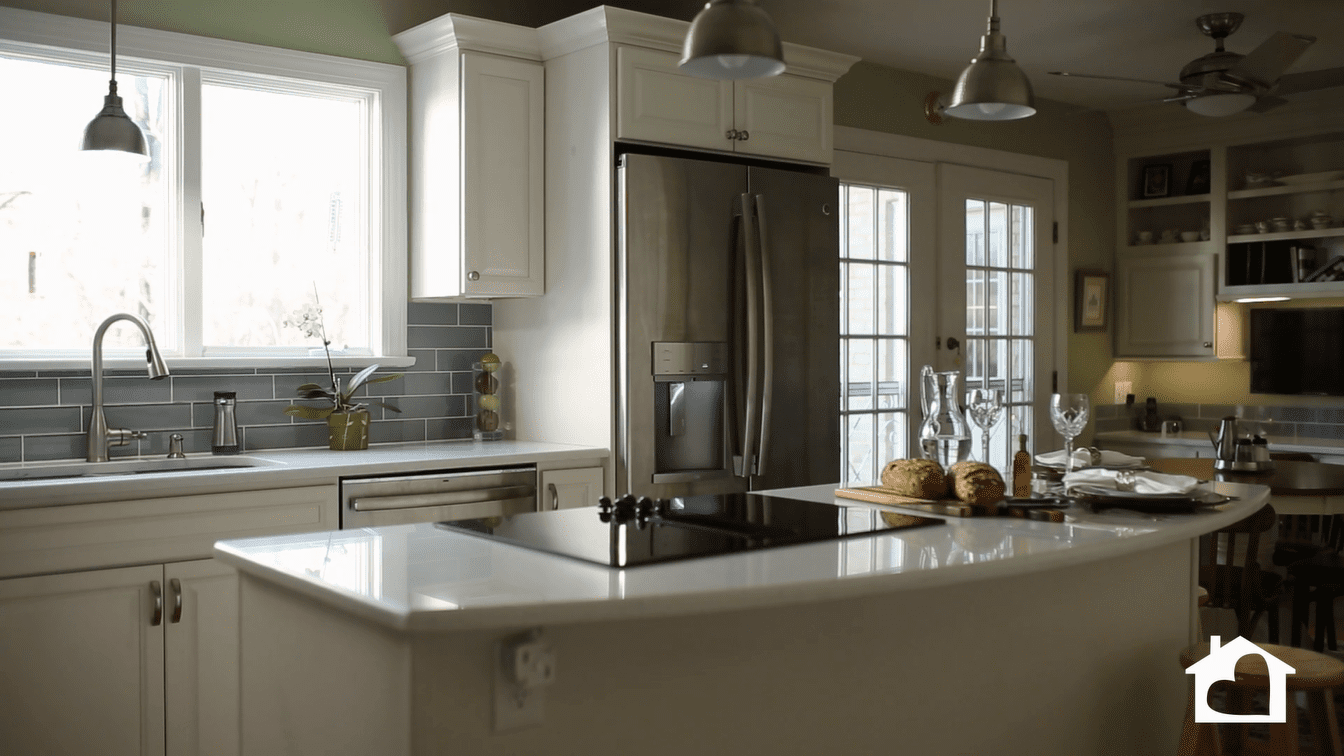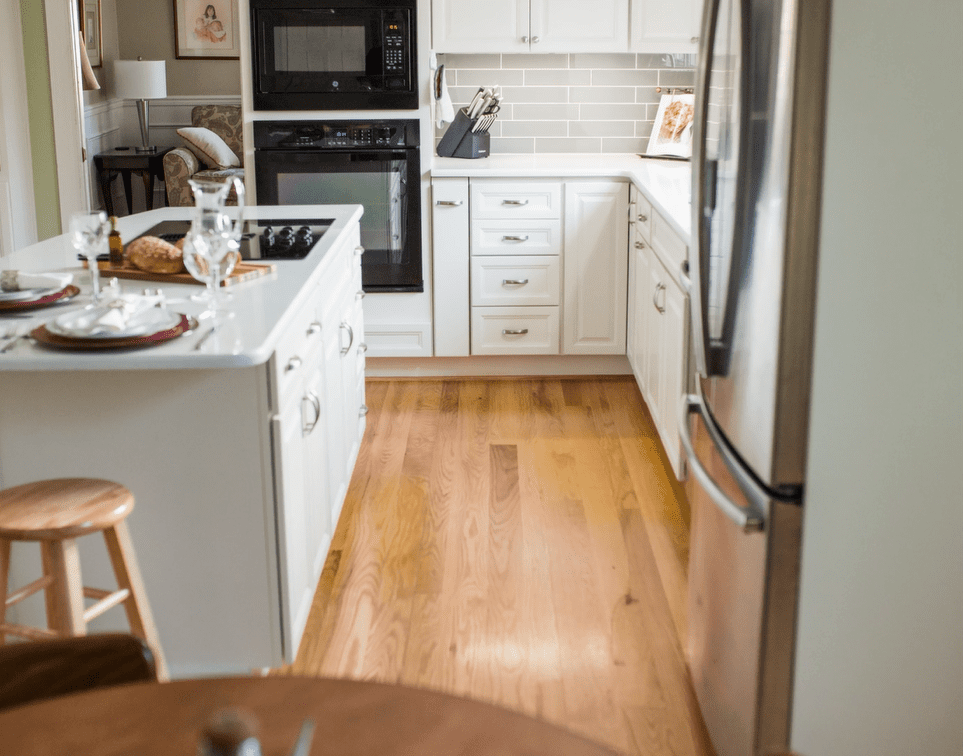 After…New random-width oak floors in the kitchen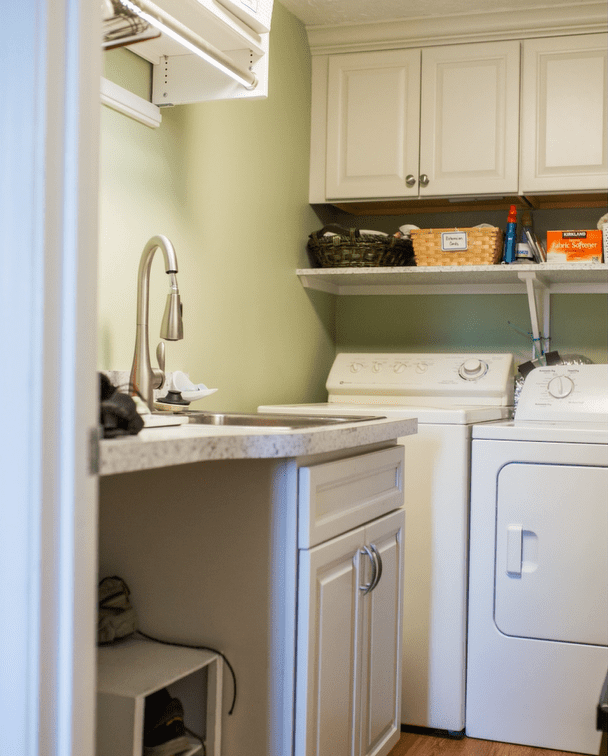 After…New Laundry room also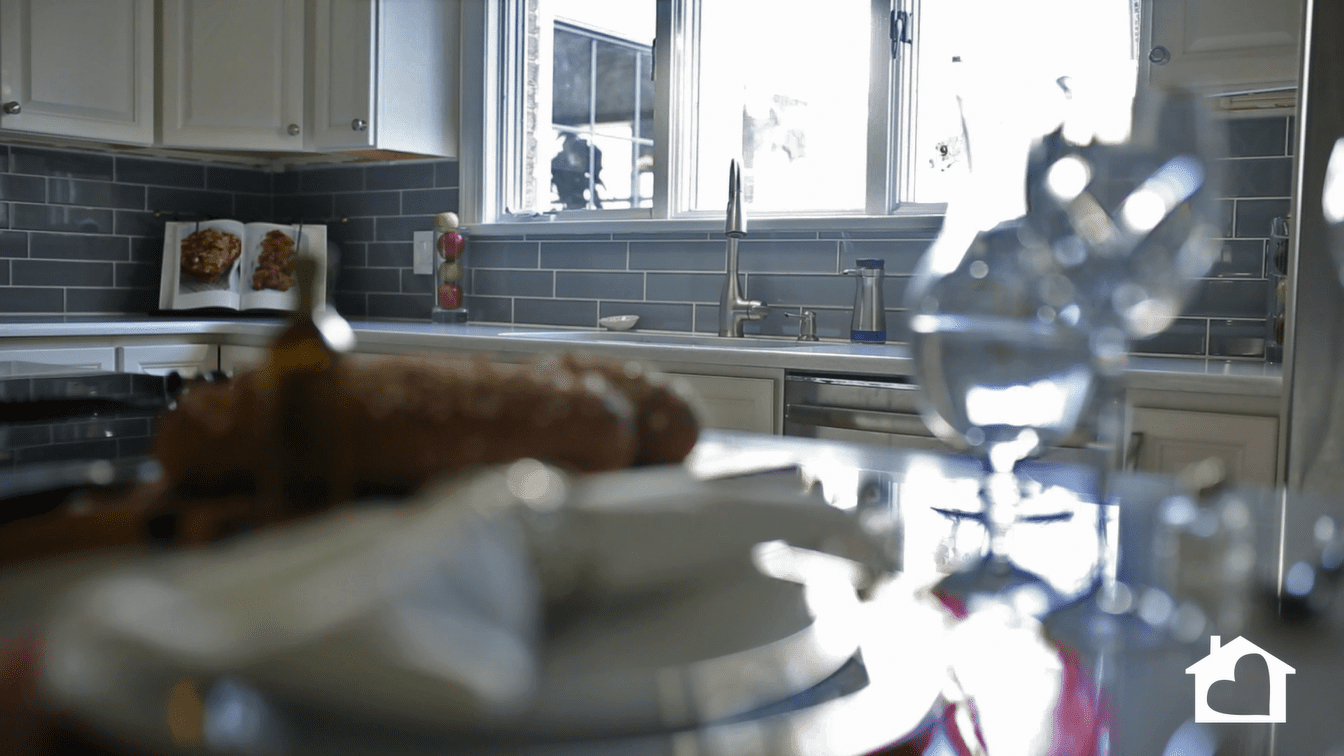 We had waited a long time to finally realize an updated and functional kitchen. David worked with our in process plans, making several suggestions which improved the flow and beauty of the space. And the renovation was done in a timely fashion, with regular contact on the state of the progress and what to expect next. We liked the remodel so much that Heart of the Home came back for other renovations throughout the house. We love it!