Vermette Basement Office & Bar 8/2014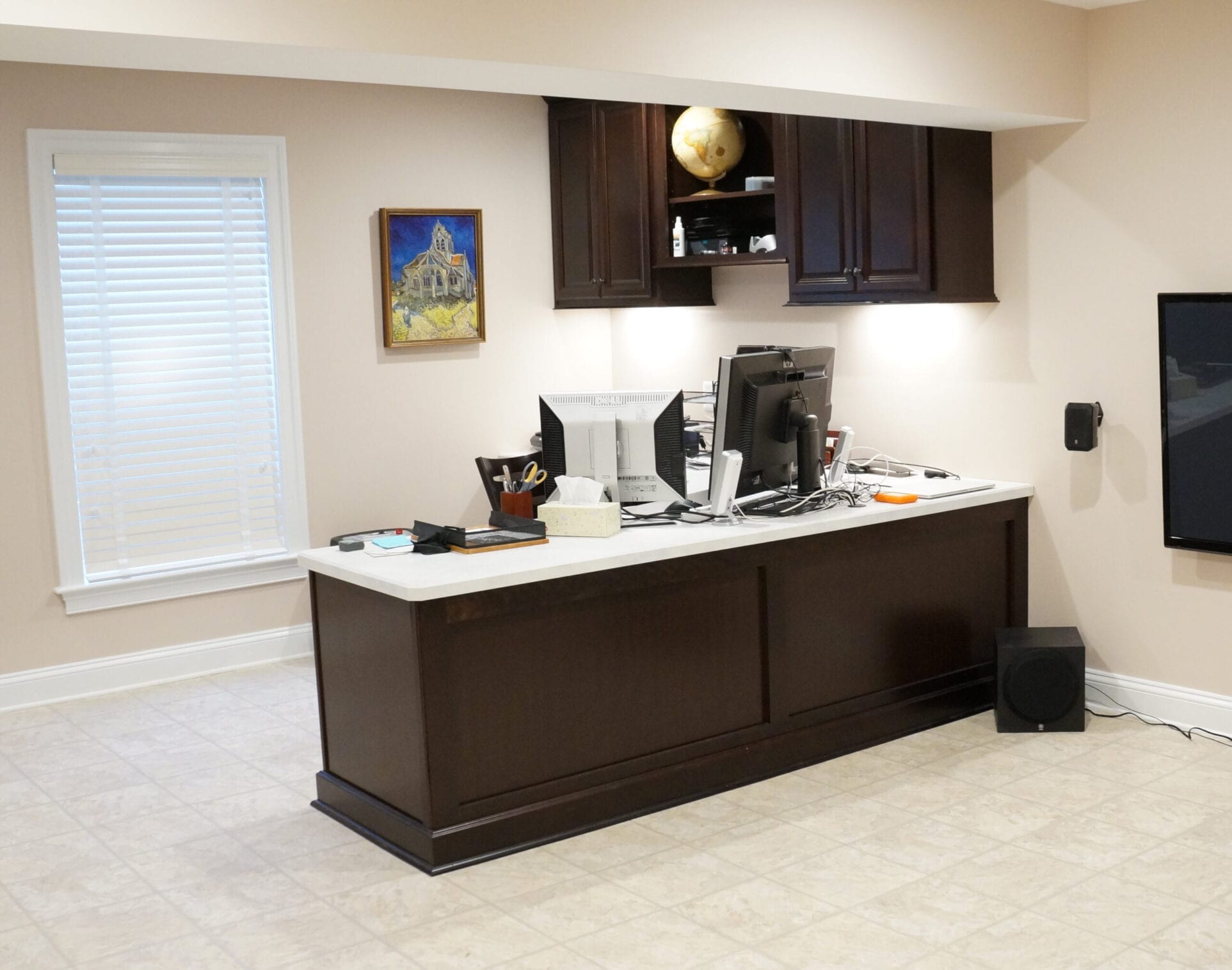 I designed and supplied cabinetry for this space.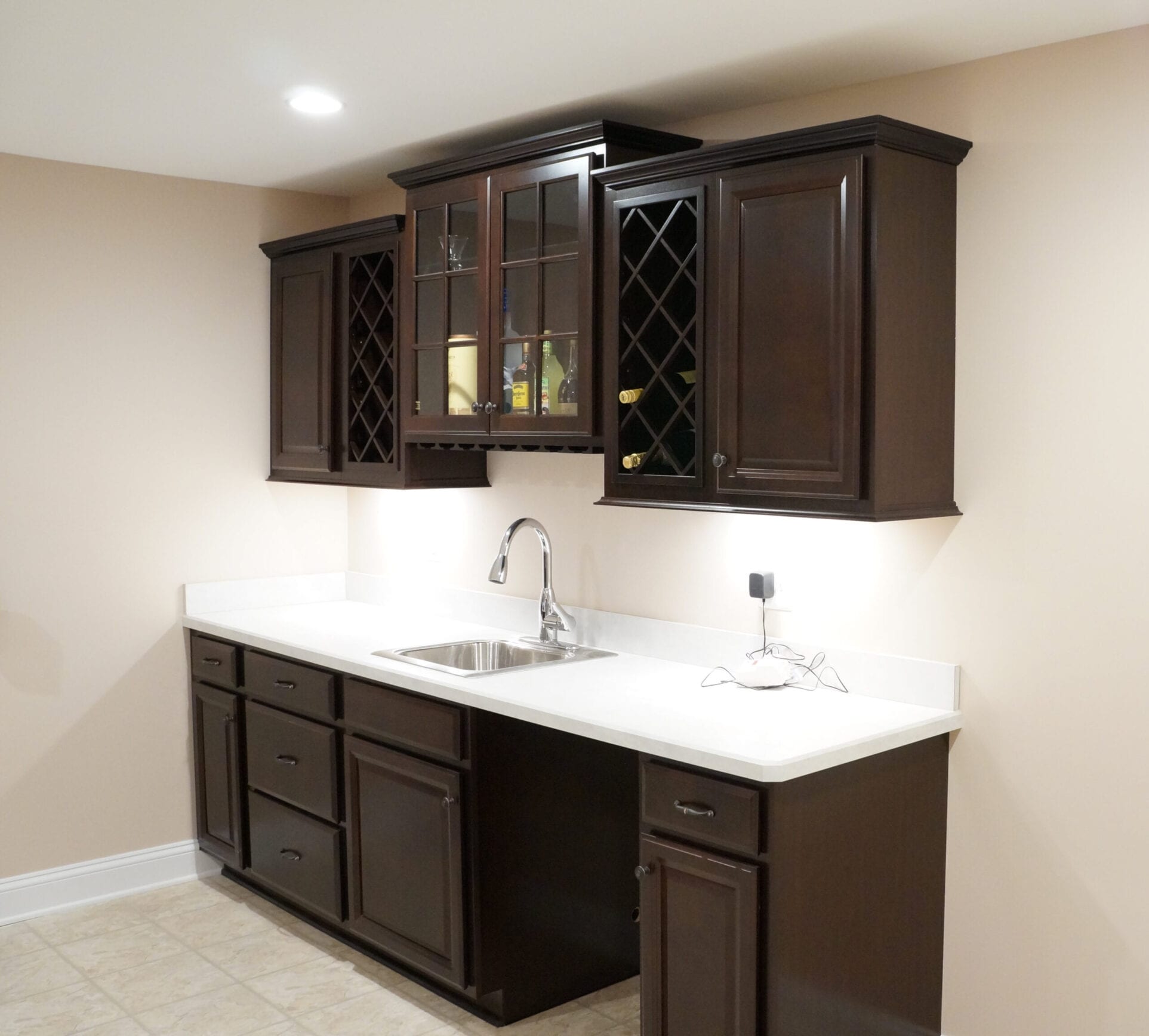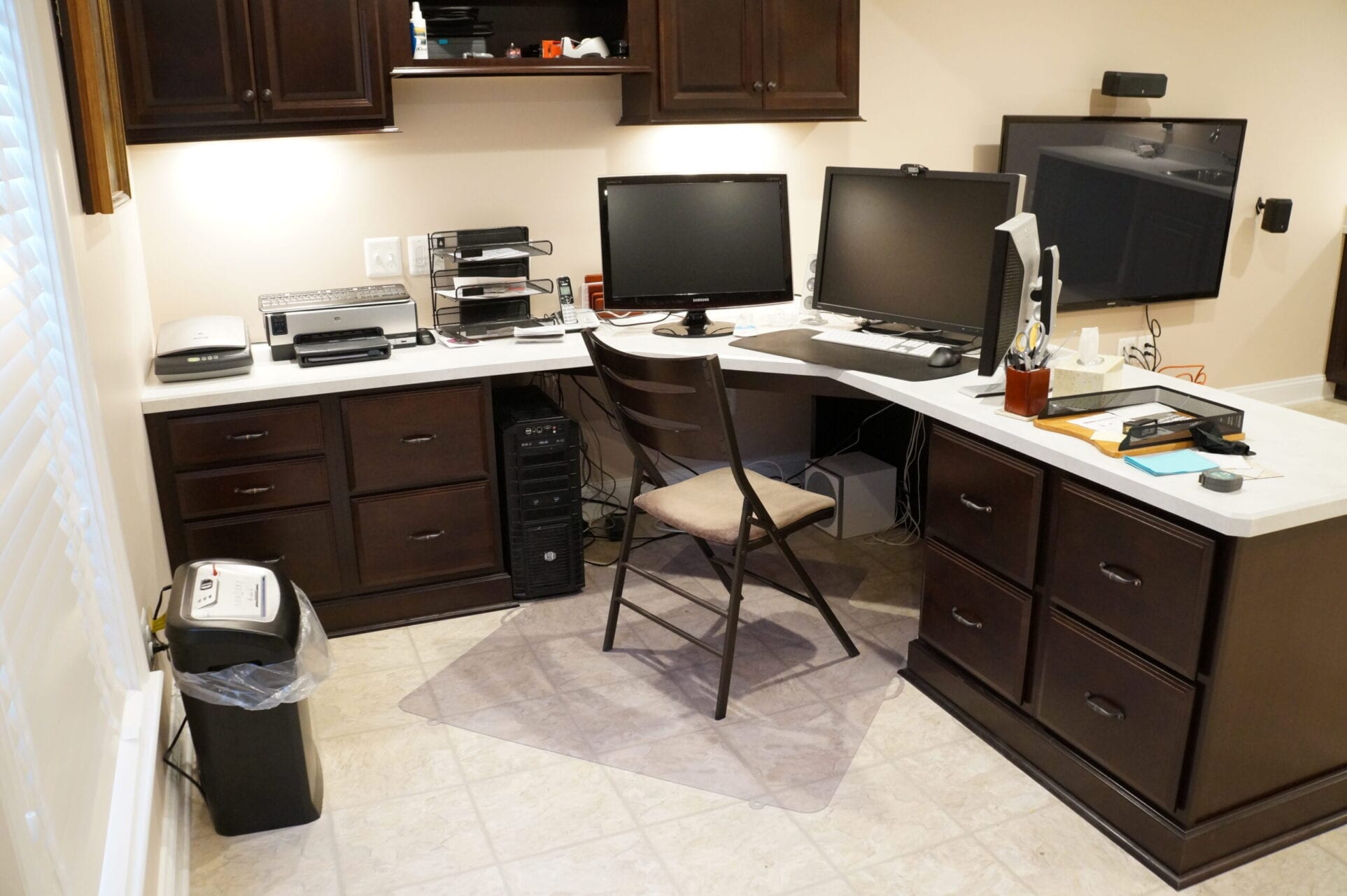 He needed serious work-from-home office space.
This job came to me from Daniel Schanzenbach of Schanzenbach Construction. His client asked Daniel to add an Office and Bar in his basement and Daniel asked me to supply the design, cabinets and countertops. If you like Daniel's work and need his help in Loudoun County, please contact him at 540-664-1482, schanzco@gmail.com. He is a true craftsman and I highly recommend him.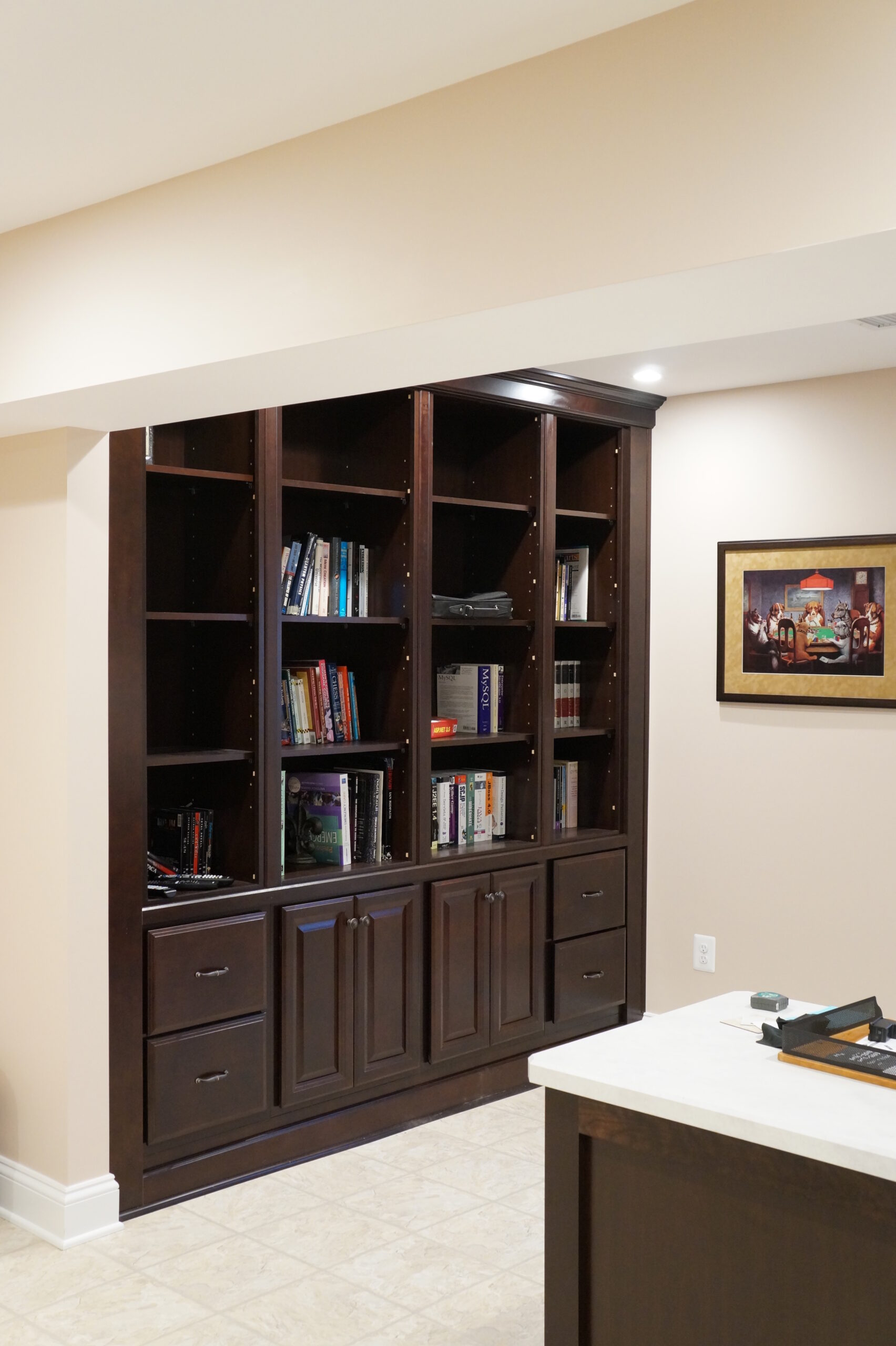 Lots of built-in shelf and storage space